Of all the tools available, links are the bread and butter of any affiliate business. Our partners love links in the Expedia Group Affiliate Program because they are easy to create within the Affiliate Dashboard and flexible to use on different platforms, including websites, blogs, social media and apps.
If you're new to affiliate marketing, this guide will walk you through the necessary steps to create your first links.
Sign in to the Affiliate Dashboard
As tracked affiliate links need to be unique to you, they can only be created once you're logged in. Click here to log in. If you're struggling to log in, try resetting your password or contact us for additional support.
Visit the Links page
Once logged in, you're greeted with the main Affiliate Dashboard that shows you all the tools and information you need to manage your affiliate business at a glance. To get started, visit the Links page either via the button or the side navigation, as shown below.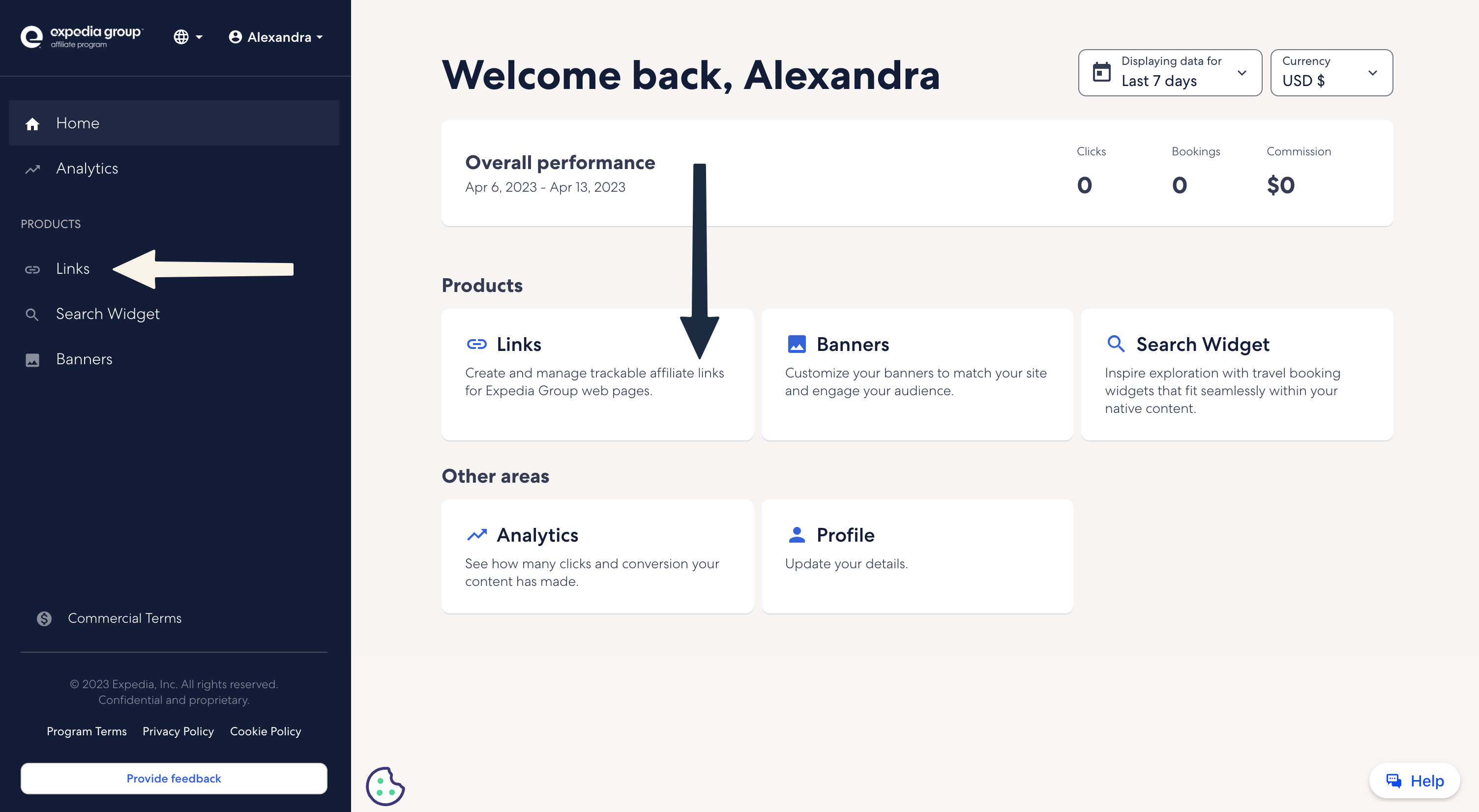 Access the Link page to begin creating your affiliate links.
Choose between: a) creating your own links or b) copying a quick link
On the Links page, you have the option to either create a custom affiliate link or copy a pre-loaded quick link. To summarize the differences:
a) Create an affiliate link when you know exactly which page on an Expedia Group site you wish to direct your audience to. There are many different types of pages you can link to on our sites, so feel free to read our guide on the types of pages available to learn the differences.
b) Quick links are pre-populated based on the brand site chosen via the Point of sale selector. These are our most popular pages on the chosen website and are great if you need some inspiration for where to start.
a) How to create and copy a custom affiliate link
To create a custom link, choose a desired page on any Expedia Group brand site. Then, copy its URL and paste it into the link creation tool. Once you press "Create link", a tracked affiliate link is generated. You can also shorten the link by clicking on "Shorten links".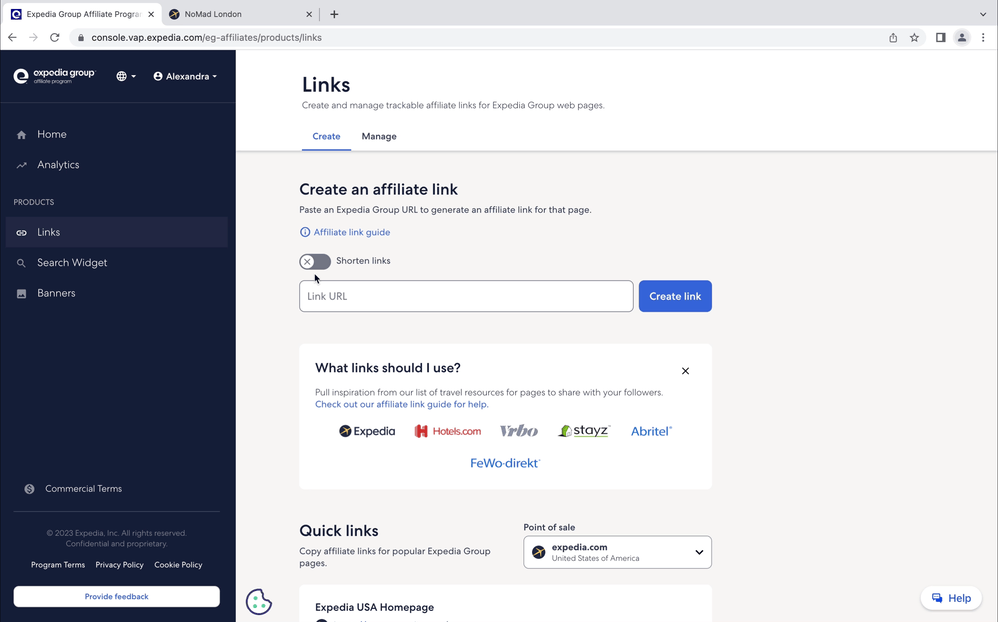 Above, we've demonstrated the link creation process with a hotel listed on Expedia.com. This process works with any page, including home pages, search results pages, and more.
b) How to select and copy a quick link
Quick links vary depending on the point of sale selected. You can change your point of sale with the dropdown selector, then scroll down for a list of the most popular pages. Once you find the link you'd like to use, click the "Copy link" button so that it's instantly added to your clipboard.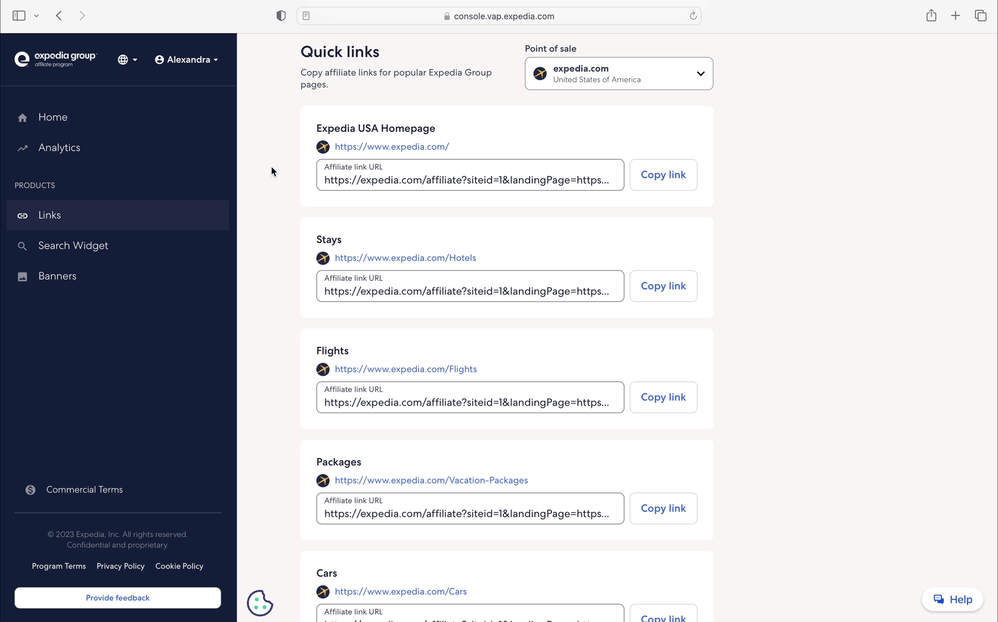 The 'Point of sale' selector shows all Expedia Group brand site and country options available in the program. The above illustrates how easy it is to populate quick links to Hotels.com in the USA.
From there, you're done! You can use these links wherever you own and post content. This can range from a website to a blog, to social media.