As a travel affiliate marketer, it's important to understand current travel industry market trends that will help you best connect with your target audience. Whether you're trying to connect with a traveler looking for flights to an international destination or helping someone find the right hotel, we're here to help you make those connections by using the latest travel trends.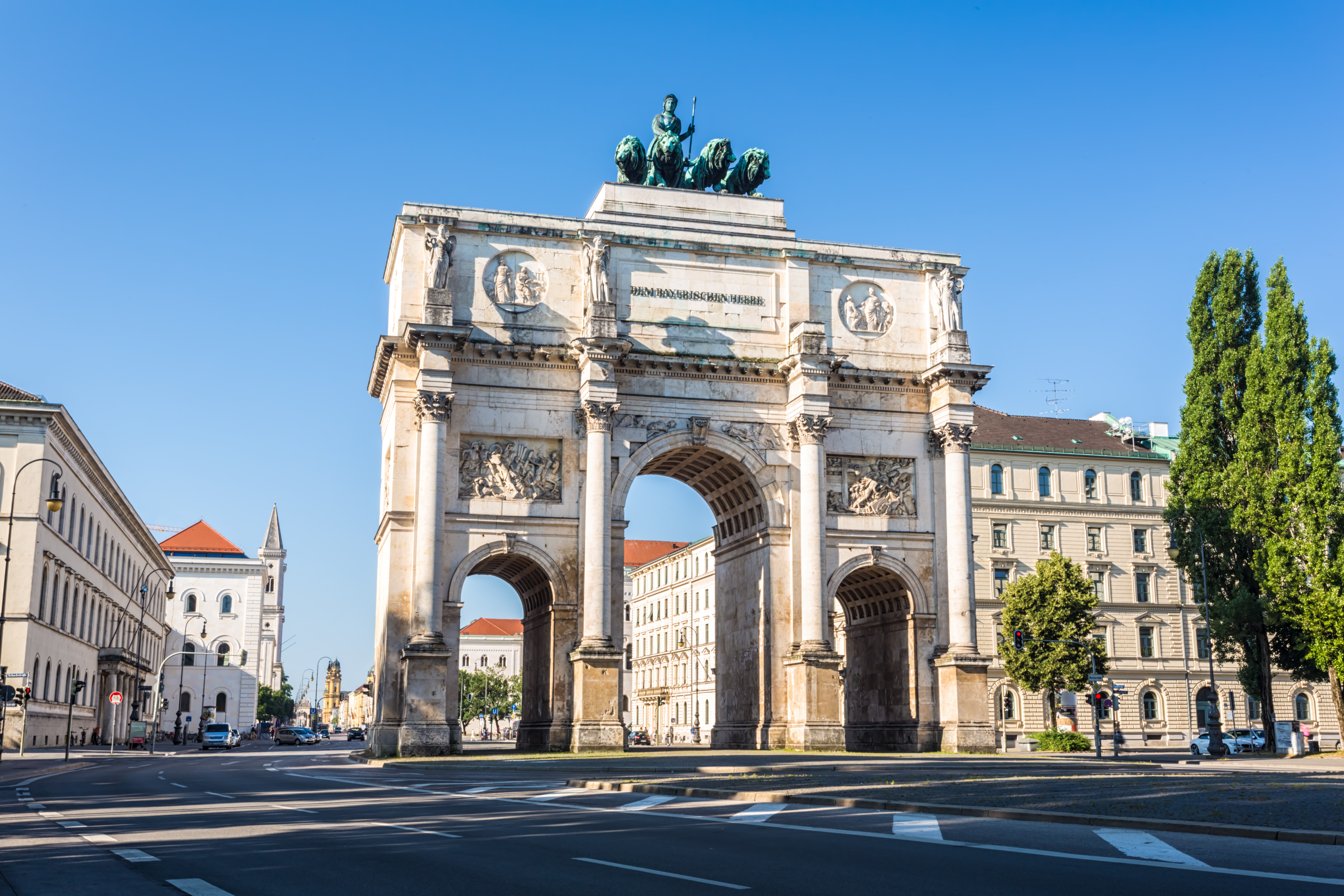 Each quarter, we release Traveler Insights pulled from our exclusive first-party data and share these insights into how travelers' search and booking behavior is changing. We've pulled key findings from our most recent report to help you understand what the emerging travel trends mean and how you can use them to optimize your affiliate marketing strategy.
Travel search volume

and demand

increase

worldwide
In our latest report, we found that global travel search volume across our Expedia Group sites grew 10% year over year (YoY) in Q1 with APAC (Asia Pacific) showing the most notable growth at 65% YoY.
Our Q2 report reveals that traveler sentiment continues to rise; our research showed a 25% global increase in searches quarter over quarter (QoQ), and a 30% increase for searches in EMEA. With travel restrictions lifted and borders open, consumers have a pent-up desire to travel and this increase in search volume shows how eager people are to make up for lost travel time.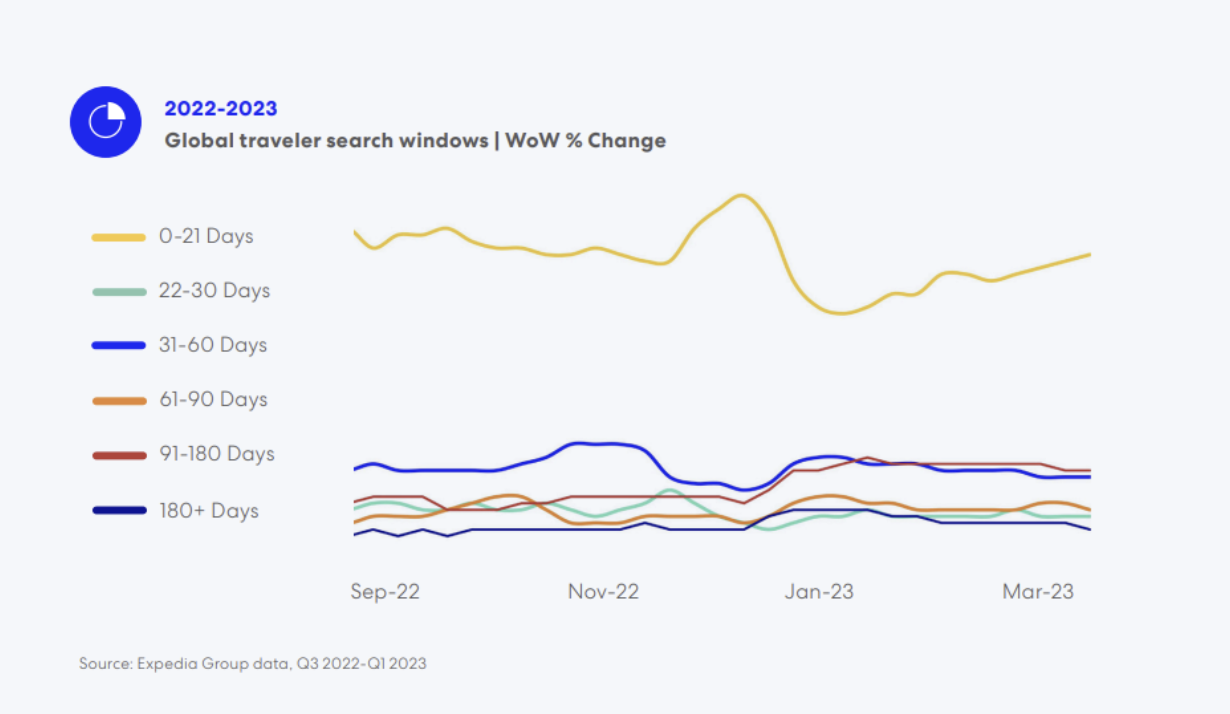 What this means for affiliate marketers: 
With travel search volumes rising, affiliate marketers can capitalize on this growing demand for travel by creating engaging content that inspires travelers at different stages of the booking process. Using the insights we've gathered, think about how you can connect with travelers with compelling content. For example, if your audience is mainly interested in experiences, can you create a unique story around once-in-a-lifetime adventures or refresh some existing content that highlights experiences travelers are looking for?
By developing informative and captivating content that can range from destination guides and customized itineraries to inspiring day-in-the-life videos, you can expand your reach and increase your opportunity to engage with travelers. Whether they're planning a solo trip across another continent or a family reunion, by diversifying your content you can capture the attention of travelers and entice them to click on your affiliate links to book their trip.
Anna is a member of Expedia Group's affiliate program and decides to diversify her travel content after learning that travel demand is growing. To cater to different traveler preferences and stages of the booking journey, she stretches her range of content to include specifically tailored itineraries for adventure seekers, luxury travelers, and budget-conscious explorers. These itineraries offer detailed day-by-day plans, feature recommended activities, restaurants, and accommodations that align with each travel style. Anna also recognizes the growing trend of staycations, and includes enticing options for local getaways, featuring charming boutique hotels, serene resorts, and exciting nearby activities to capture travelers seeking a relaxing getaway close to home.
By creating informative and captivating content in various forms, Anna successfully connects with travelers at different stages of their booking journey. Her travel guides, itineraries, and other travel tips become valuable resources that inspire and guide travelers while driving clicks on her affiliate links.
Booking windows expand as more travelers plan ahead
We're seeing a growing number of travelers planning earlier for their trips. According to our Q2 Traveler Insights, booking periods are consistently expanding worldwide with a significant 60% increase QoQ. And leisure travel has taken center stage as more than 70% of U.S. travelers prioritize it in the next 12 months.
What this means for affiliate marketers:
To speak to travelers who are planning further in advance, affiliates can tailor their marketing to better inspire, engage, and convert these early bird bookers. To entice these early planners, look to highlight time-sensitive offers and promotions and create a sense of urgency by emphasizing limited-time offers, exclusive discounts, or early booking benefits. Clearly communicate the value proposition and savings that travelers can get by clicking on your affiliate links and booking in advance.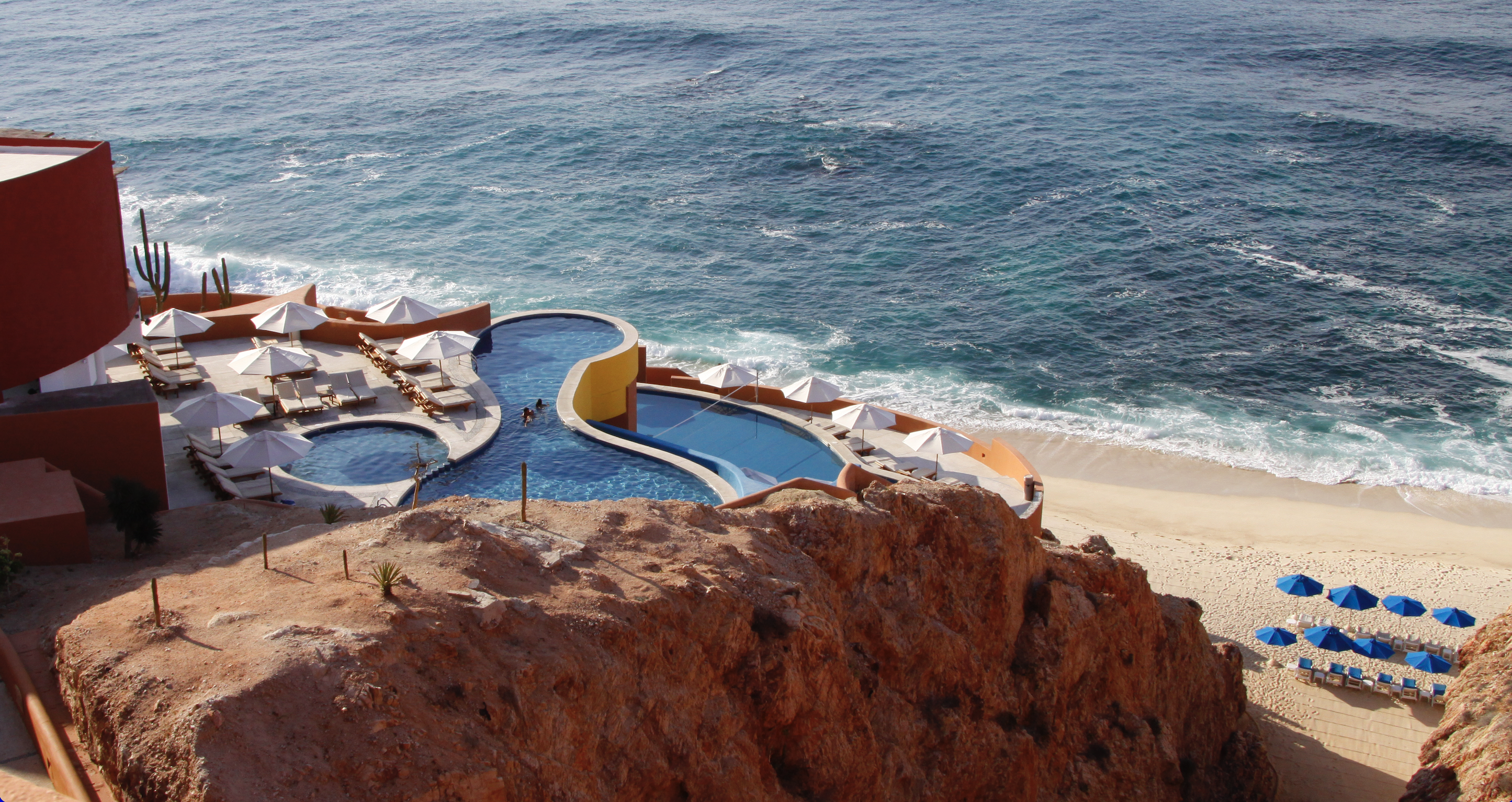 William Robison 
Marco, a travel affiliate, heard about the growing number of travelers that plan ahead. He turns his focus to curating engaging content for these early bookers, with blogs and social postings that showcase exclusive and limited-time offers from Expedia and Hotels.com.
By closely monitoring the performance of each deal and strategizing content for upcoming promotions, Marco continuously refines his marketing tactics to maximize engagement and generate higher click-through rates. His focus on highlighting time-sensitive deals helps position him as a trusted and knowledgeable source for savings and incentives, establishing his reputation as a successful affiliate marketer in the competitive travel industry.
More travelers look for beach getaways and city breaks
Travelers are seeking to maximize their summer vacations and mid-year getaways are surging in popularity. Our 2023 Q1 Traveler Insights report revealed a significant anticipation for mid-year travel, with a 70% YoY increase in searches for travel from June to September 2022. This upward trend persisted into Q2 2023, with a 50% YoY surge in search demand for mid-year travel.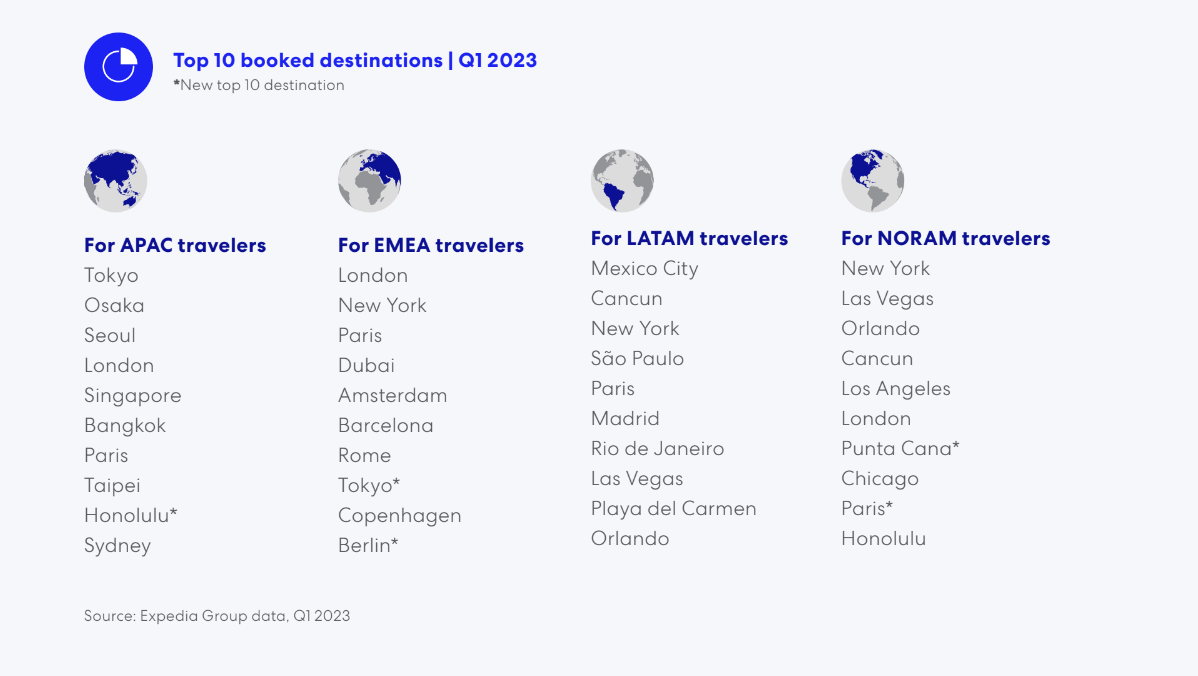 Beach getaways and city breaks are capturing the attention of many travelers, as indicated by the top-searched destinations between June and September 2023; these destinations included Cancun, Palma de Mallorca, and Barcelona. Travelers are also increasingly drawn to locations near water, whether it's a beach, lake or pool, as they prioritize relaxation during their trips.
What this means for affiliate marketers:
Utilize social media platforms to reach travelers looking for a mid-year getaway or a sun-drenched escape. Our 2023 Traveler Value Index showed that 35% of consumers use social channels for travel inspiration, while 53% of Gen Z travelers report using social media for recommendations. By sharing enticing snippets of picturesque beaches, lively cityscapes or travel tips for families looking for a warm-weather retreat, you can speak to the growing number of travelers looking to get away this summer and maximize your content's visibility.
Jordan wants to seize on this growing demand for mid-year getaways to sunny destinations and urban settings this summer. Through his social media channels, he starts sharing compelling images and videos that showcase popular beach destinations and urban getaways across the globe. To continue to build interest in these destinations, he also highlights fun activities and restaurants in the area. By analyzing the content's performance and metrics, Jordan can continuously optimize his marketing strategy to inspire travelers to click on an affiliate link to complete a booking.
As an affiliate marketer, understanding the current industry trends and traveler behavior is essential for success. With travel demand on the rise, there's no better time to join our affiliate program. As an Expedia Group affiliate partner, you'll have access to cutting-edge technology, reporting tools, and dedicated support to help you succeed as a travel affiliate marketer and maintain a competitive edge. Apply to our affiliate program today and learn how to turn your content into a new stream of income.