It can be challenging for affiliate marketers to keep up with the ever-evolving travel market. How do you know what content will resonate best with your audience and drive them to book with your affiliate link? Every quarter we share our exclusive first-party traveler search and booking data and dive into the latest traveler insights and trends to help affiliate marketers and influencers understand how to best inspire and convert travelers.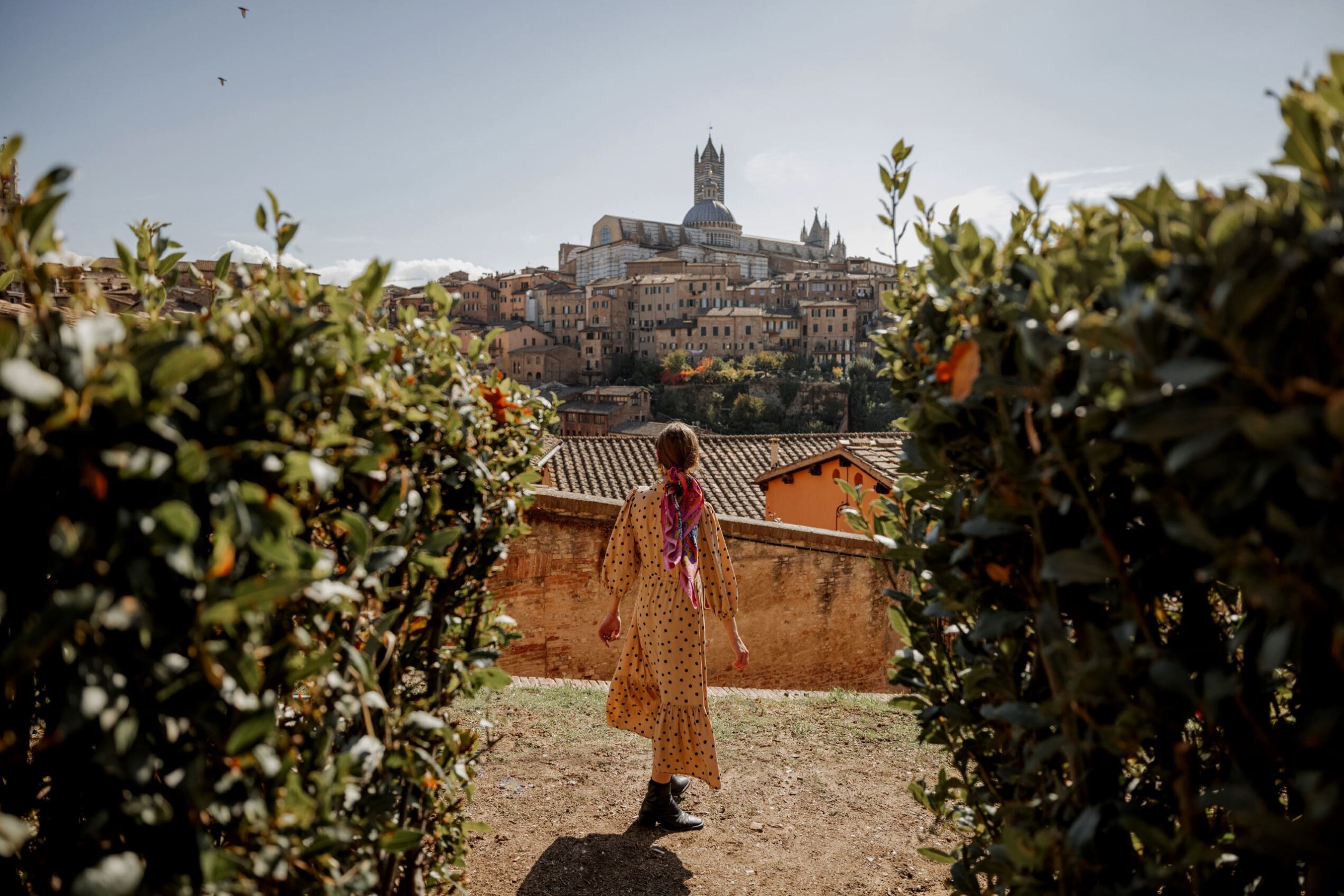 Building off our recently released Path to Purchase research, our Q3 2023 Traveler Insights spotlights key travel trends, including changes in traveler search windows, correlations between major events and travel bookings, and the growing demand for long-haul destinations.
Let's dive into the key takeaways from these insights we've gathered and look at how you can use this information to optimize your marketing strategy.
Strong search volume growth in EMEA 
As an affiliate marketer it's key to understand where travelers are expressing an interest in travel and actively booking. What we've found is that globally, travel search volume continues to rise with individual regions showing varying levels of growth. Europe, the Middle East, and Africa (EMEA) showed the strongest search surge, with a 10% increase in searches both quarter over quarter (QoQ) and year over year (YoY).   
Looking at this through a global lens, we saw that week-over-week (WoW) search volume fluctuated throughout Q2, with spikes around major holidays, like Memorial Day weekend in the U.S., and marquee events in other regions. For example, during the week of April 10, EMEA saw a 20% WoW increase in search volume, with a nearly 30% increase in domestic searches and over 15% increase in international searches. This could be attributed to what were upcoming events, including the King's Coronation (May 6) and Eurovision in Liverpool (May 7).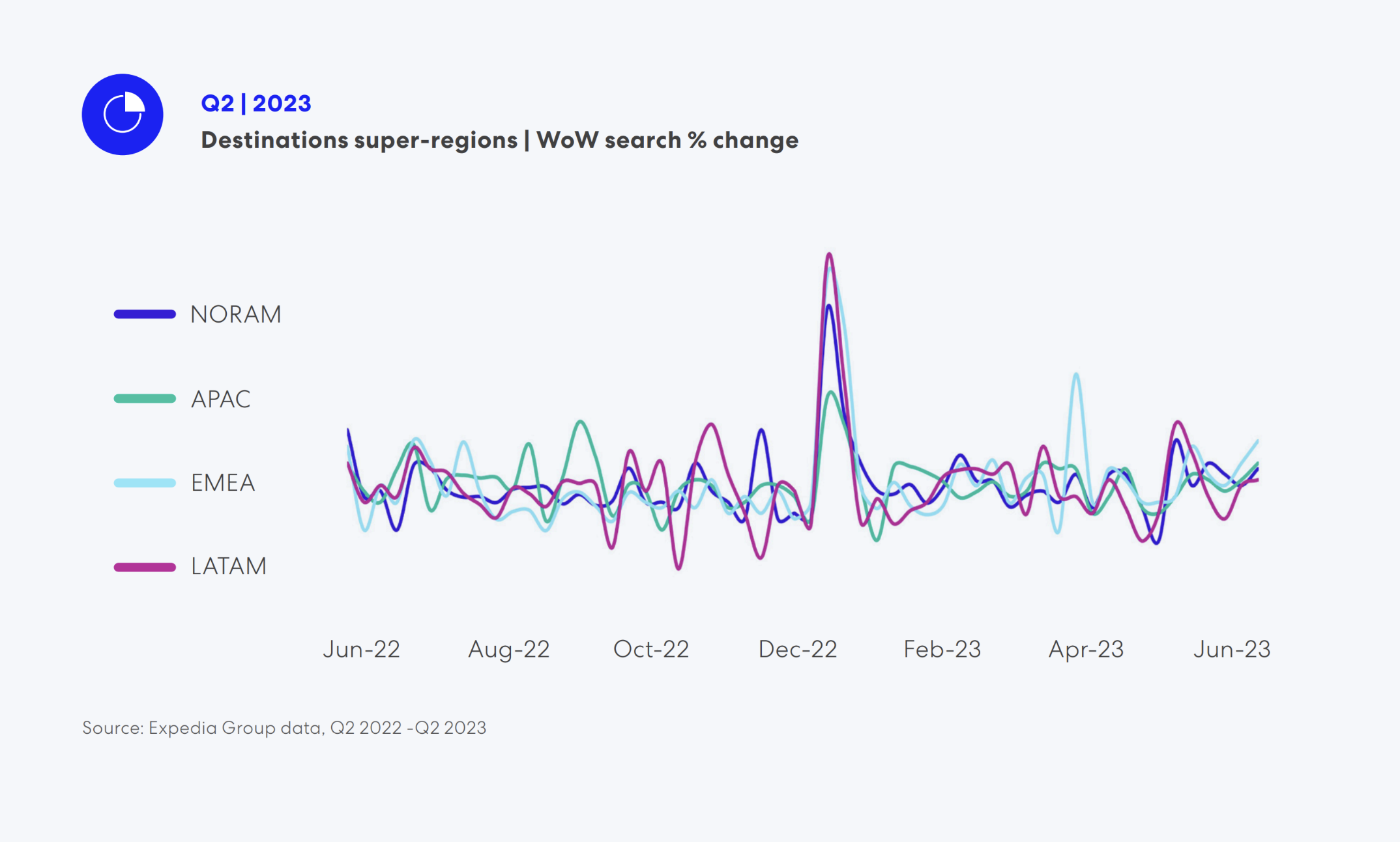 Our data revealed that traveler interest for European cities grew substantially with some cities experiencing double-digit increases in search volume quarter-over-quarter, such as Florence (40%) and Venice (30%), and Turkish beach cities such as Antalya (70%).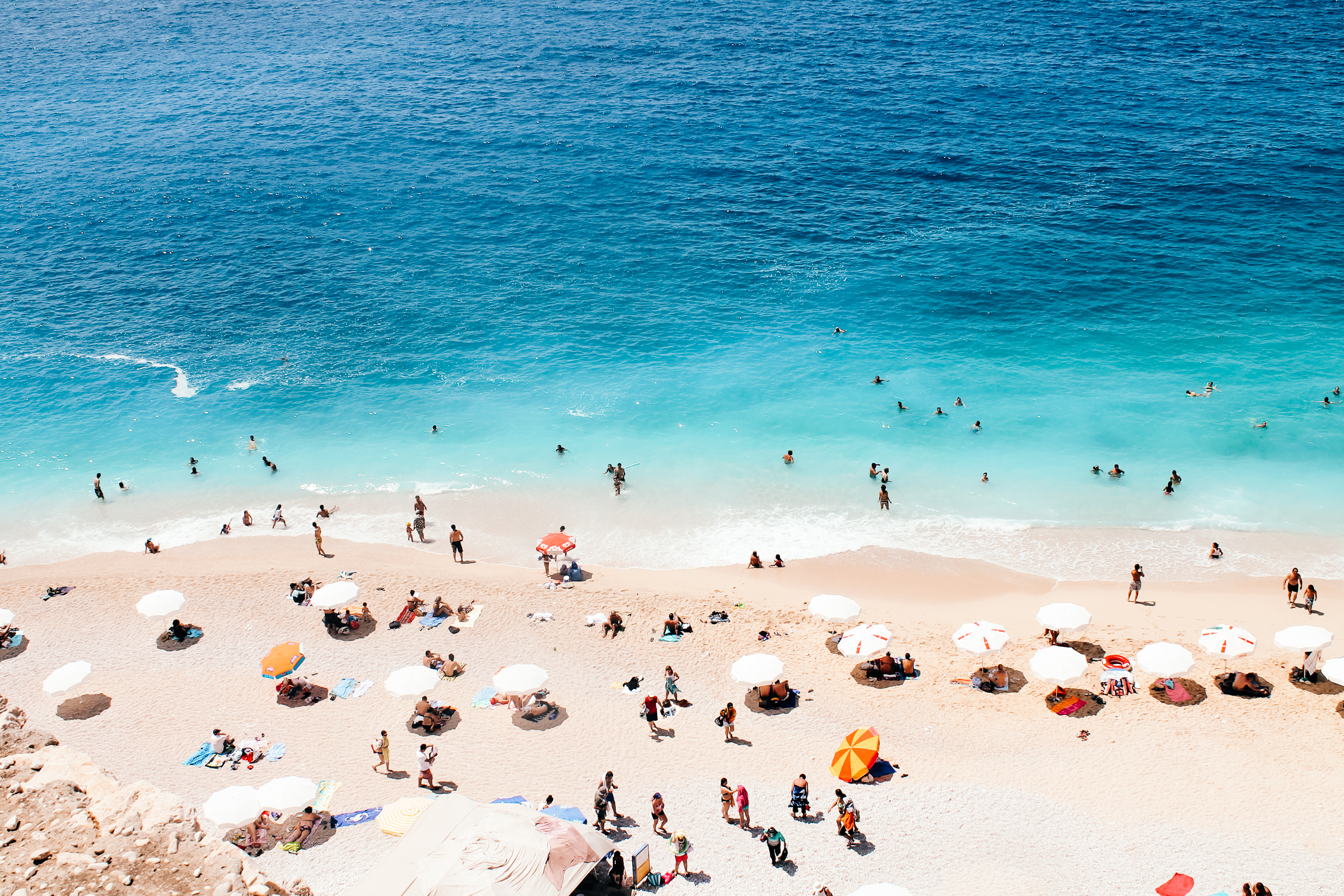 What this means for affiliate marketers 
The takeaway: Travelers are showing a rising interest in European cities. This presents an opportunity for affiliate marketers to tap into a broader audience base as travelers across the globe are looking to explore these destinations. Target your messaging and tailor your content to focus on the reason European getaways are appealing and offer any promotions or deals to enhance a sense of urgency to book.
For example, if you're a travel affiliate marketer who wants to act on the growing interest in European cities, it's best to cast a broad net and engage travelers with content that showcases all the amenities the city has to offer. The next step would be to think about how you can engage travelers based on their interests. What do they like to do? Attend morning yoga classes, take midday museum tour, or sign up for an evening wine flight tasting?
Once you've identified what travelers want, organize your recommendations around what each destination is known for and what unique travel opportunities it offers. By crafting relevant and tailored content, and promoting attractive deals to these destinations, you'll be able to reach more travelers and capitalize on the growing demand for European getaways.
Sporting and live events in the spotlight
Our Q2 data showed that major sports games and other live events drove strong search traffic for host cities. This aligns with our Path to Purchase study, which found that 24% of travelers are initially inspired to take a trip because of a specific event or celebration such as a concert, festival, sporting event, or wedding.   
For example, the annual UEFA Europa Conference League Final was held in Prague, Czech Republic, on June 7 this year. In Q2, international searches to Prague increased by nearly 15% YoY, indicating that this boost in searches could be connected to fans looking to travel overseas to watch the UEFA final game in person. Additionally, Wimbledon, held in London June 26 through July 6, drew strong interest, with Q2 global search demand to London increasing more than 15% YoY. 
What this means for affiliate marketers 
Whether it's a concert or football match, travelers attending events might have specific travel needs and preferences, depending on the event type. Affiliate marketers can create targeted campaigns tailored to these events, whether it's related to tickets, accommodations, or other local area activities. Consider creating event-related guides for different destinations, highlighting key information that covers things like event schedules, nearby attractions, local transportation, and accommodations.
For example, Marco decides to create a guide for travelers interested in attending Oktoberfest in Munich. He positions the content as a go-to guide mapping out what days are busier than others, what to expect at different tents and an estimate of how much to budget. By understanding the interests of eventgoers, affiliate marketers can provide valuable and relevant content that resonates with these travelers. 
The rise of long-haul destinations
International travel demand remains strong, with more travelers searching for trips from North America to destinations in Asia and Europe. Searches from the U.S. to China increased more than 30% during the quarter, and searches from Canada to Italy increased over 15%.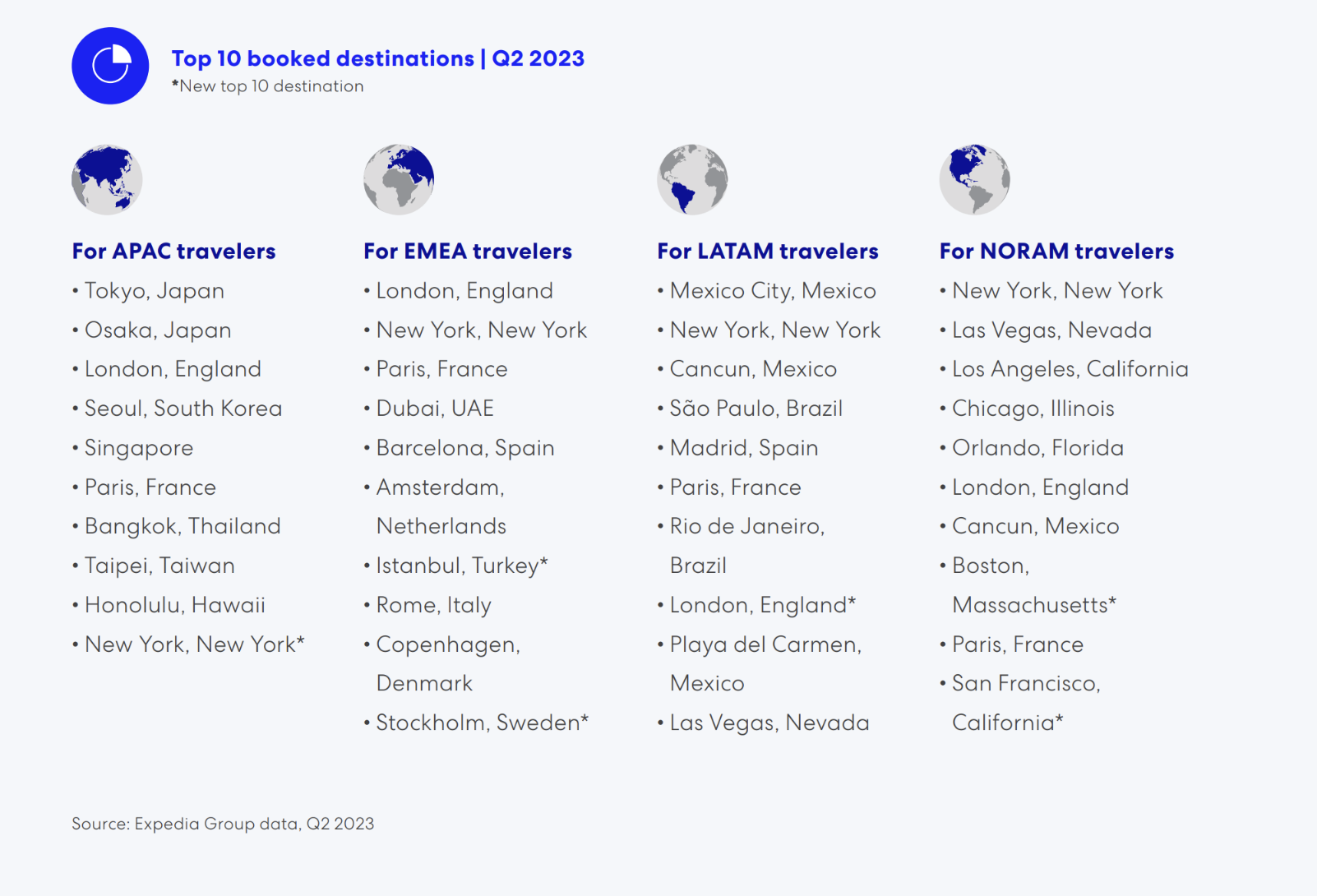 What this means for affiliate marketers
With strong demand for international travel, affiliate marketers can create tailored content and promotions that focus on different travel niches that are popular in specific regions. This can be sharing wine tasting opportunities in the French countryside, historic tours and excursions in Mexico or a picturesque retreat in Swiss mountains.
International travel demand also presents an opportunity to grow your social media presence and reach a larger global audience. By sharing diverse travel content and engaging with travelers from different parts of the world, you can build a strong international following and maximize your chances of connecting with highly qualified travelers.
Our quarterly insights from Expedia Group's first-party search data allows affiliate marketers to make data-driven decisions, deliver more tailored content, optimize their campaigns, and ultimately drive success in a competitive landscape. Apply to our affiliate program today and access all the tools and resources you need to succeed as a travel affiliate marketer.